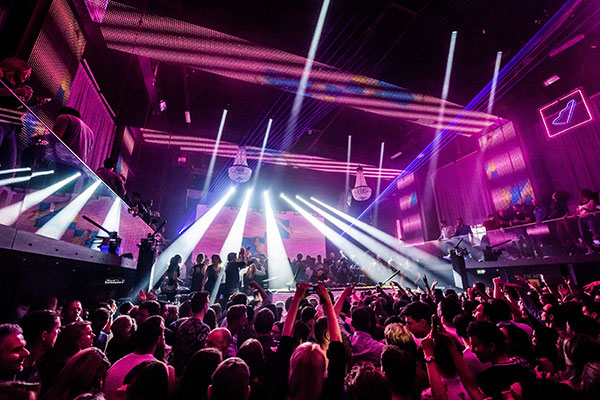 Sponsored by:


When:
 21:00 – 02:00
Where:
Escape Club
Address:
 Rembrandtplein 11, 1017 CT Amsterdam
Located in the heart of the city, the Escape Club is one of the hottest spots of Amsterdam nightlife. Network with old friends and colleagues, dance the night away or relax in the VIP room. We invite you to join us for an evening of tasty appetisers, drinks and dancing!
Please note: This is not a dinner. There are many cafes and restaurants close to the Escape club where you can eat before the party.
Don't forget to take your personal badge with you: you will need it to enter the club!
Getting there
By Metro: Walk to the metro station Amsterdam, De Pijp (6 min walk from the Hotel Okura)
Take the metro M52 direction Noord and after 2 stops get down at Rokin.
Escape is roughly a 6 minute walk from there. The Metro runs from 06:00 until 00:30 hrs.
By Tram: Walk to the tram stop De Pijp (6 min walk from the Hotel Okura). Take tram 24 direction Amsterdam Centraal and get down at Muntplein. Muntplein is the third stop from De Pijp. Escape is a 5 minute walk away from the tram stop. Trams run from 06:00 until 00:30 hrs.
Walking: The venue is a 30 minute walk from the Hotel Okura.
Getting back
By bus: Return buses will operate every 30 minutes from 23:00 to 02:00 (23:00 – 23:30 – 24:00 – 00:30 – 01:00 – 01:30 – 02:00).
The pick-up point is Joods Historisch Museum, Nieuwe Amstelstraat 1, 1011 PL Amsterdam.  The buses are allowed to stop there for 5 minutes only so please make sure you are on time.