Sponsored by: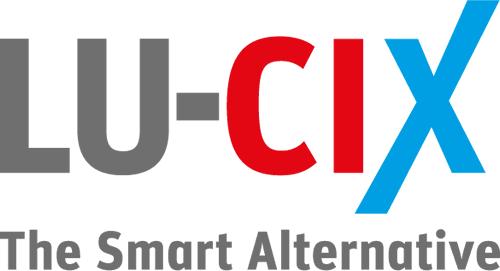 We are making it easier for attendees with children (ages 6 months – 10 years old) to attend RIPE Meetings by offering a professional, on-site childcare service. Parents no longer have to choose between participating in the RIPE Meeting and staying home to take care of the family. This initiative is an action from the RIPE Diversity Task Force. The goal of the task force is to increase diversity in the RIPE community. We aim to remove barriers that prevent participation, particularly those that affect underrepresented groups in the community.
It was really useful for me to know that Juan was having a nice time and I could enjoy the event and to be able to travel with my son for work. Thank you RIPE for this great service!

– Gianina, mother of Juan (8 months)
George was very well looked after and immediately seemed relaxed with the ladies in the room. All very nice and seemed totally comfortable with the surroundings.

– James, father of George (20 months)
We've partnered with Holiday Sitters for RIPE 77. They have a network of trained, first-aid certified caregivers in Amsterdam.
Space is limited to 15 children, so register soon to confirm your child's spot!
Parents are required to contribute €10 per child, per day for the service. You will be invoiced by the RIPE NCC prior to the meeting.
RIPE 77 Childcare includes:
A safe, secure daycare facility run by a professional childcare provider at the meeting location
Childcare from 8:30-12:30 and 13:30-19:00
Five highly-trained childcare staff (English, French, Dutch, Russian, German and Spanish spoken)
Age appropriate toys, arts and crafts, sports, games, etc.
Excursions to a nearby petting zoo
Tailored activity programmes that change daily
Lunch (see below for details)
Optional in-room babysitting in the evenings
Draft programme for the week: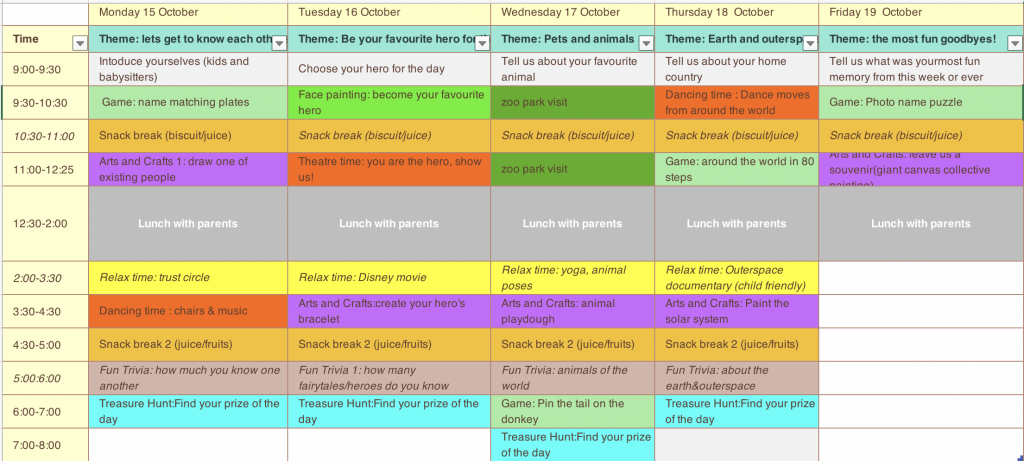 Lunch
We will provide a separate space in the lunch area of the RIPE Meeting for parents and their children that are using this service. Parents must remain with their children in the lunch area. From 12:30-13:30, you are responsible for your child.
Read about what parents at RIPE 76 had to say about our on-site childcare on RIPE Labs.