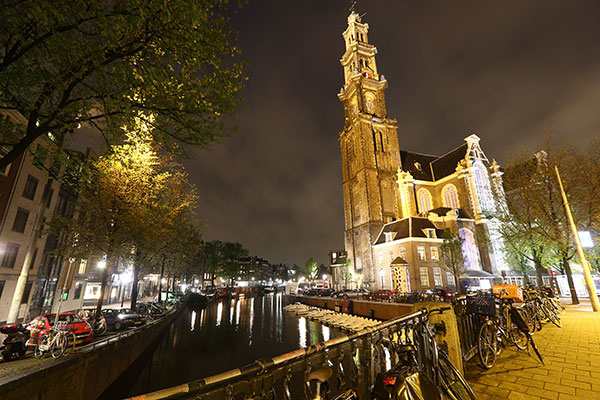 Sponsored by: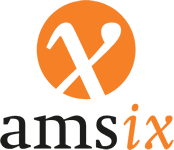 When: 19:30 (boats departure) / 20:00 (doors open) – 01:00
Where: Westerkerk
Address: Prinsengracht 279, 1016 GW Amsterdam
Tickets: €50
The RIPE Dinner is now booked to full capacity. You can still express your interest in attending the dinner by sending an email to meeting@ripe.net. We will then let you know if space becomes available.
Please note this dinner is a networking event and it is open only to RIPE 77 attendees due to the limited space available. If you would like to bring a guest to the RIPE Dinner, please send an email to meeting@ripe.net. Your request will be placed on a waiting list, and you will be informed during the RIPE Meeting if there are tickets available.
Westerkerk is one of the Amsterdam's best-known and most-photographed landmarks. It is a Protestant church from the 17th century and it is the largest church in the city.  The church is located in the picturesque Jordaan neighbourhood of Amsterdam, and is very close to the Anne Frank House. Westerkerk is mentioned quite a few times in her diary and its bells are heard ringing out across the Jordaan.
Getting there
Boats will pick up guest up at the docks in front of the Hotel Okura at 19:30. Drinks and Dutch delicacies will be served during the scenic 30 minute long canal tour, which will end at the Westerkerk.
If you prefer to go directly to Westerkerk, please note that the door will open at 20:00.
Please make sure to take the RIPE 77 dinner ticket with you: you will need it to board on the boat and enter the church!
Entertainment
The church houses a majestic 17th century organ with over 3,000 pipes. Organists will play organ masterpieces during the dinner.
More information
Getting back
Return buses will operate every 30 minutes from 23:00 to 01:00 (23:00 – 23:30 – 24:00 – 00:30 – 01:00).
Please note that the pick-up point is located at Westermarkt in front of the supermarket Albert Heijn. The buses are allowed to stop there for 5 minutes only so please make sure you are on time.